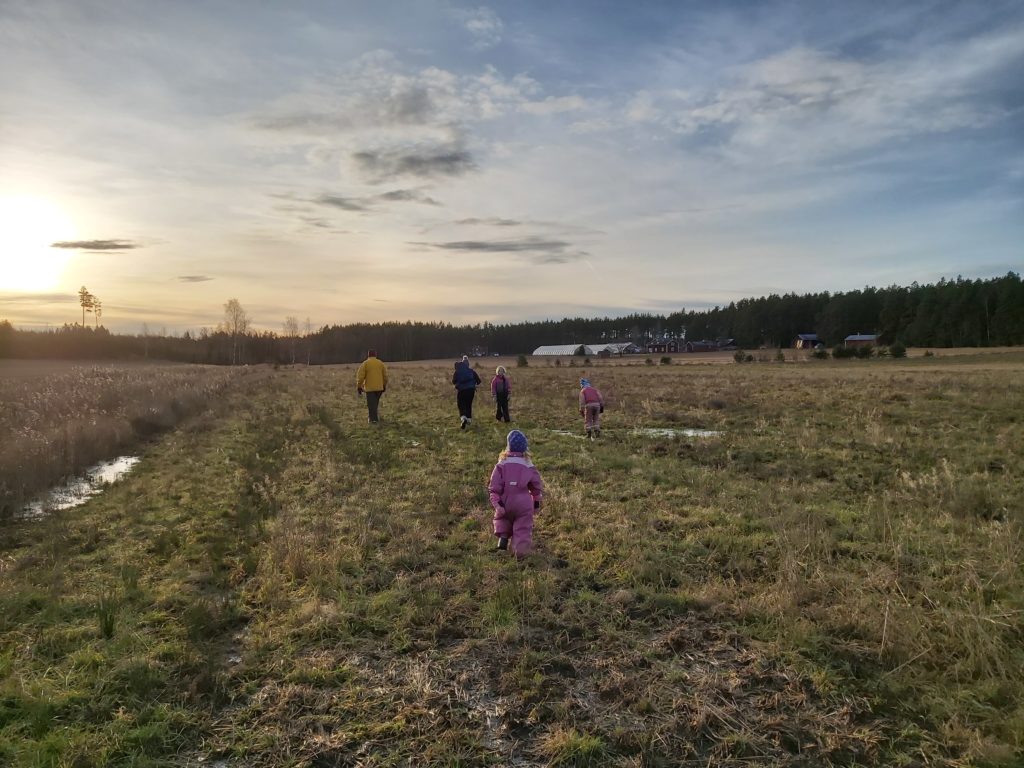 Tallbacka Trädgård is a family farm active since 1986. In summertime you find three generations on the farm, each of us being an important part of the whole system. We have different knowhow and contibute with our knowledge in different ways. We value collaboration and strive to maintain and develop the networks we have around us.

Purpose and goals of our business
To grow nutrious and tasty vegetables in a sustainable way.
Share the abundance by selling our products on the local market
mainly directly to customers.
Quality of Life for us
That we have fun together and feel well. For us, working on the farm is closely linked to life in general. It is a lifestyle, and we shape our context so that it fits into our environment and time. The work follows the seasons.
It is important that our children experience the closeness to nature
and learn to care for it.
We cultivate good relationships.
What we want to do
We want to create conditions for and maintain a sustainable
and fair profitability from the farm.
Grow nutritious and locally produced food without the use of chemical pesticides.
Deplete the soil as little as possible through our cultivation.
We want the soil to be healthy and fertile for those who want to cultivate here after us.
Create a farm and functions that are easy to care for and as ecosystem-friendly as possible.
Resources we want to create
Increase the amount of renewable energy and reduce the use of fossil fuels.
Create good conditions for a regenerative agriculture.